🎉 Hurry up! Get Free Samples!
Limited time, limited quantities. Sale ends in
Sample Pack: Chocolate Peanut Butter Milkshake + Cookies & Cream
Sale price Price $0.00 Regular price Unit price / per
 Read Before You Purchase!
You probably didn't know this, but nearly every protein powder that you have ever tasted was created by the same company. Protein powder companies pay other companies to make the flavors for them, which may be easier, but it results in the same bland flavors being distributed across the country. Orion, however, was started by creative thinking men who instead of taking the expensive-boring route, decided to put their lab coats on and invent the most delicious protein powder ever created. Once you drink a sip of that creamy protein milkshake, you will quickly realize what you have been missing out on!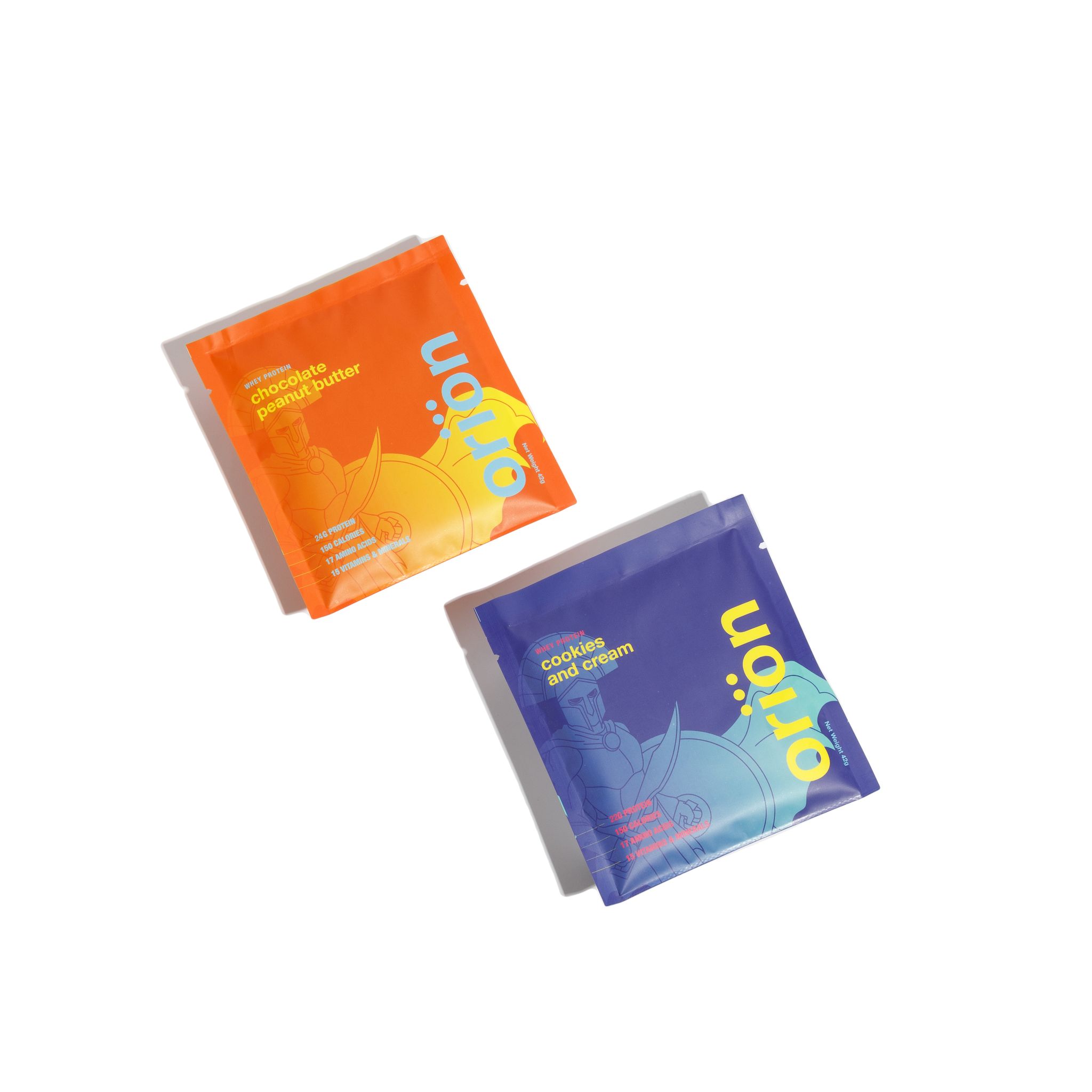 New To Orion?
Once you taste a sip of our sweet and delicious protein powder, you will quickly realize it is far tastier than all the competition. We are offering you a free sample for one reason-- to get you hooked on the best tasting protein powder you will ever try.
Youtube Reviews
Watch BrianBeatsSweets, up and coming youtuber, give our samples a review
taste test starts at 4:35